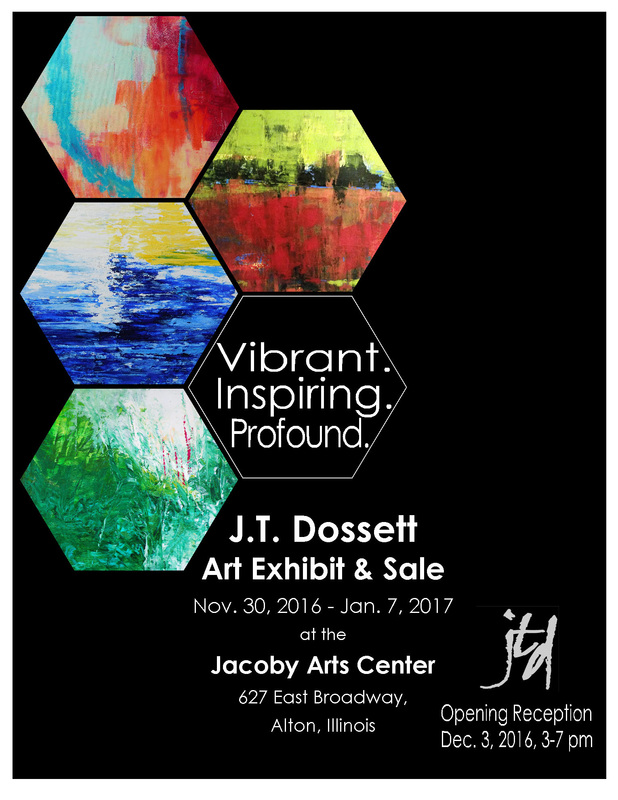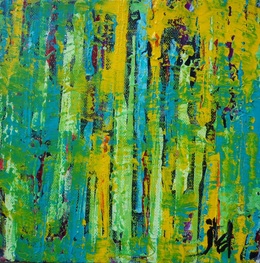 Vibrant. Inspiring. Profound.
Welcome to John Tyler (JT) Dossett's website featuring his incredible abstract acrylic paintings.
This site is currently under construction to provide you with a glimpse at John's most recent paintings and
about the remarkable artist himself. You'll be astounded, guaranteed.
Announcing the
J.T. Dossett Art Exhibit & Sale
November 30, 2016 thru January 7, 2017
at the Jacoby Arts Center, 627 East Broadway, Alton, Illinois
Please join us at the
Opening Reception
December 3, 2016, 3 to 7 pm
For more information, see www.jacobyartscenter.org.
​
JT DOSSETT was the featured GUEST ARTIST,
at the 54th Annual Peoria Art Guild Fine Art Fair on the Peoria Riverfront on September 24-25, 2016. Many thanks and best wishes for continued success to our friends at the Peoria Art Guild. See
www.peoriaartguild.com/FineArtFair
for more info.
If you have questions about John's art, contact us at info@jtdossettart.com.
---