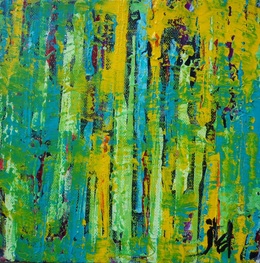 Vibrant. Inspiring. Profound.
Welcome to John Tyler (JT) Dossett's website featuring his incredible abstract acrylic paintings.
This site is currently under construction to provide you with a glimpse at John's most recent paintings and
about the remarkable artist himself. You'll be astounded, guaranteed.
J.T. Dossett is partnering
with We Are Lions
www.wearelions.org
to incorporate his art into textiles, including shirts, tote bags, pillows, shower curtains, and more! Check out the website and purchase your "soft" masterpiece today. We Are Lions is a "social enterprise dedicated to providing opportunities for individuals with disabilities through art and entrepreneurship. What a beautiful relationship!
If you have questions about John's art, contact us at info@jtdossettart.com.
---